---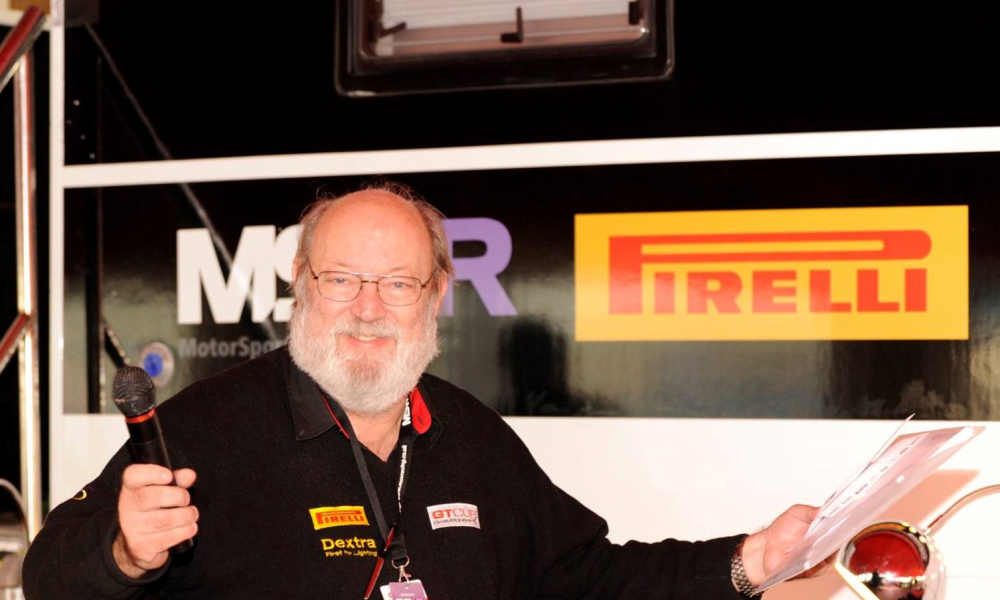 16 March 2020
JOCK SIMPSON
We are devastated to report that our ebullient Jock Simpson passed away at home this morning following a short illness.
An effervescent character who was well known and greatly respected within our sport for his good humour, humble knowledge and ebullient passion for motorsport. Jock had been with GT Cup since the start and was a close confidant of Marc Haynes (our Founder) where his knowledge, enthusiasm and support helped create the character and values that make the GT Cup what it is today.
Jock's commitment to the GT Cup was undiminished and even at our recent Media Day, he battled through the snow to join us and share his excitement for the season ahead with his jovial bonhomie as powerful as ever.
As many know Jock underwent heart surgery last year and had been struggling with ongoing related medical issues. It was these that finally brought out the chequered flag for this wonderful man. The family wish us to inform his friends that his passing is not related to the current Coronavirus crisis.
Whilst his passing is a huge personal loss to his friends within the GT Cup, it will also be throughout the paddock and on behalf of all his motorsport friends we send our sincere condolences and very best wishes to his family and friends at this sad time, he will be greatly missed by all of us.